EPISODE #15 OF THE RAVEN EFFECT PODCAST 'PORTLAND WRESTLING MEMORIES WITH SPRING RAVEN, THE HAMPER AND THE JOB BOOK ?' ON THE JERICHO NETWORK IS NOW POSTED UP ON PODCASTONE.COM

POSTED ON June 13 2017
The fifteenth episode of The Raven Effect podcast on The Jericho Network is now posted up on PodCastOne. It's a sequel to last week's episode on wrestling and is now live! Check it out at https://www.podcastone.com/episode/Portland-Wrestling-Memories-with-Spring-Raven,-The-Hamper-and-The-Job-Book

Raven and Busby get further into Raven's time in Portland Wrestling as Scotty the Body gets his own talk show, Raven and Steve Doll battle over valets and Al Madril hates on the kids. Plus, as an added extra bonus, Busby shares a limo with the Hulkster!

Also: Old women knitting! There goes the monkey! PNW beats SNL! Piper gets inspired by Tim Burton! Buddy Rose speeds past the WWF locker room! What does NXT stand for? And...Raven gives us an Oak Island update!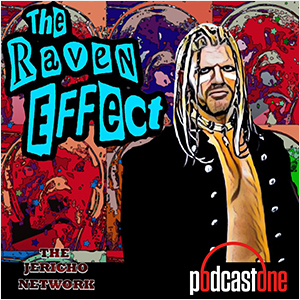 Send in your comments and questions to fanmail@theraveneffect.com and you might get your letter read on the show!



MP3 | 1:19:00
Direct download
The Raven Effect on iTunes
The Raven Effect at PodcastOne