EPISODE #17 OF THE RAVEN EFFECT PODCAST 'Raven's Hottest Rap Fire and Portland Wrestling Cliffhangers' ON THE JERICHO NETWORK IS NOW POSTED UP ON PODCASTONE.COM

POSTED ON June 13 2017
The seventeenth episode of The Raven Effect podcast on The Jericho Network is now posted up on PodCastOne. It's a sequel to last week's episode on wrestling and is now live! Check it out at https://www.podcastone.com/episode/Ravens-Hottest-Rap-Fire-and-Portland-Wrestling-Cliffhangers

Raven and Busby tie up Raven's time in Portland Wrestling with a few extraneous but epic tales involving John Nord aka The Berzerker doing detective work, Raven's run-in with a Portland Trailblazer and Scott Norton getting besieged by cats. Also, Raven unleashes his rap skills with his ICP-produced jam "Burn In Hell," the Quote of the Day, fan mail, news AND Did You Know?!?

Elsewhere on the show: Jamie Noble strikes out! Scott Norton pops for breakfast! A snake kicks meth! Kevin Sullivan stretches out! Shia LeBeouf flops! And assorted stories of genital misadventures!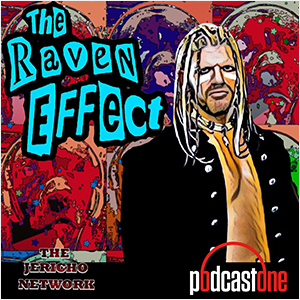 Send in your comments and questions to fanmail@theraveneffect.com and you might get your letter read on the show!



MP3 | 1:10:00
Direct download
The Raven Effect on iTunes
The Raven Effect at PodcastOne